Above Ground Pools
Above Ground Pool Installation in Marion, Morganton & Lenoir
The days of uninspired above ground pools of water are long gone with today's stylish above ground pool options. At Schoenen Pool & Spa, we only offer the best above ground pools on the market today, carrying a full selection from Highland Pools and Fabcote/Ultimate. These pools are built to last, bringing years of enjoyment for you and your family.
Our professionals are dedicated to helping you get the backyard of your dreams at an affordable price. Many people choose an above ground pool from a cost-savings standpoint; whether you're looking for upfront savings or the low year-round operating and maintenance costs, Schoenen Pool & Spa is ready to install the perfect above ground pool for your family and your budget.
Stop by our showroom today to learn more about the different above ground pools we offer. Our options are perfect for any backyard, as they include various sizes and shapes certain to satisfy your backyard vision.
Highland Above Ground Swimming Pools
Schoenen Pool & Spa can create an oasis for you in your own backyard. A place where you can escape after a long work week and create family memories that last a lifetime. Highland Above Ground Pools by McEwen Industries offer superior quality and stylish designs. Swimming and playing in above ground pools is a great way to improve health and fitness, the perfect combination of family fun. We offer an above ground pool model for every budget, so dive into our website and begin planning the ideal outdoor living space that will offer you many years of enjoyment!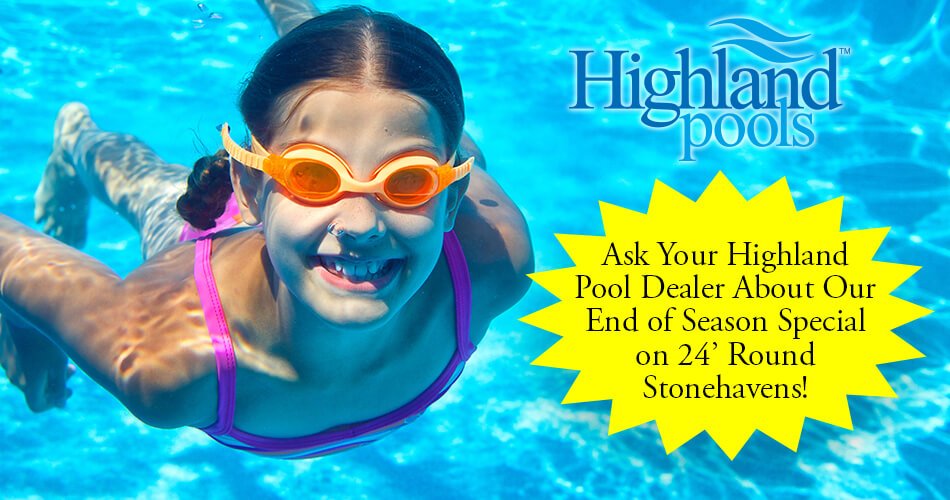 THE ULTIMATE POOL
Versatile. Durable. Affordable.
The Fabcote/Ultimate Pool can be installed aboveground, semi-inground, or inground. This budget-friendly pool can easily be customized with decking, landscaping, and siding. Built with 14 gauge inground quality steel, the structure provides unmatched strength and durability to last a lifetime.