Chemicals
Poolife®, Baquacil®, Sirona & Spa Marvel for Spas Brand Chemicals in Morganton, Marion & Lenoir

When it comes to your swimming pool and hot tub water, owner Amy Schoenen takes pride in providing you with personalized water care because she's passionate about protecting your backyard investment. Filtration is the key to proper water care, and we'll work closely with you to ensure your pool and hot tub water is properly tested and that you are equipped with the tools necessary to always keep your filter clean, leaving you with healthy, clear water.
Schoenen Pool & Spa is also dedicated to providing our customers with the very best pool chemicals on the market. We carry a large selection of today's top brands, including poolife, Baquacil, Sirona and Spa Marvel. Your pool and spa's health is our number one concern, and we're confident that the brands we stock will keep your pool operating efficiently and effectively. For more information about the various pool and spa chemicals we carry, read on below or stop by our showroom to learn from the professionals which ones will best suit your needs.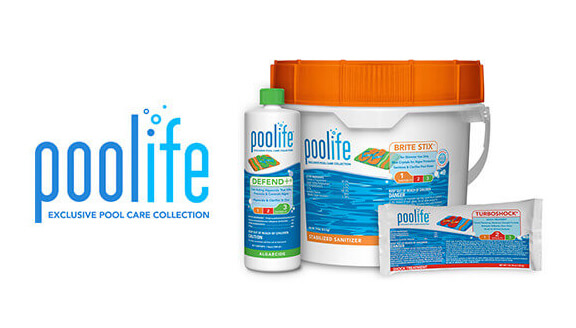 With the poolife® Exclusive Pool Care Collection, it's not just a pool... it's a lifestyle. The poolife® brand offers a full line of premium pool care products and systems that make pool care simple. Get the most out of the swim season by spending less time on pool maintenance. Have a Happy Pool. Happy Life.® with poolife®.
View Products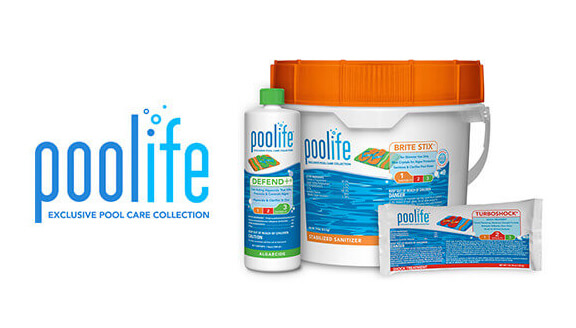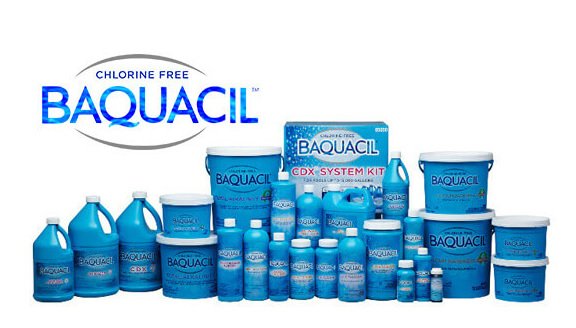 The BAQUACIL® Pool Care System is an innovative chlorine-free system that protects your pool against bacteria and algae. Gentle to the skin, eyes and hair, the BAQUACIL® brand lets you feel secure in knowing you're not only doing something good for your pool, but good for your family, too.
View Products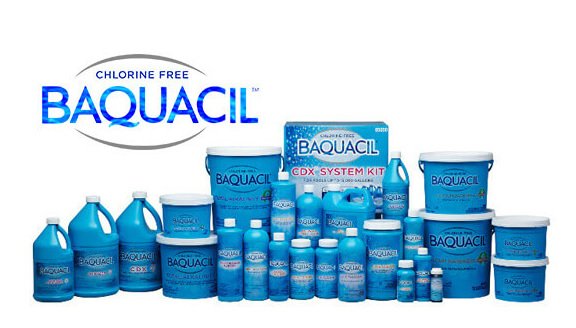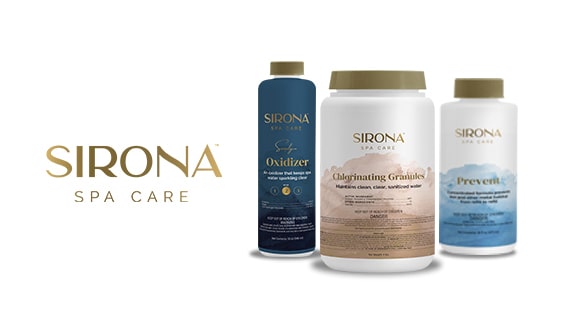 Meet Sirona™, the latest name in exceptional spa care. Born from years of industry expertise and innovation, Sirona™ offers what every spa lover wants—safe, simple and effective spa water solutions – yet so much more.
Dedicated to the restorative, healing powers of water, just like its Celtic namesake, Sirona™ truly allows spa owners to escape into relaxation and focus on wellness. Just one look and you'll see, Sirona™ is more than just spa care. It's the first step in whole-self care.
View Products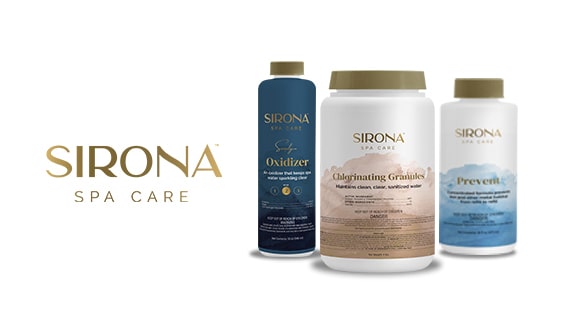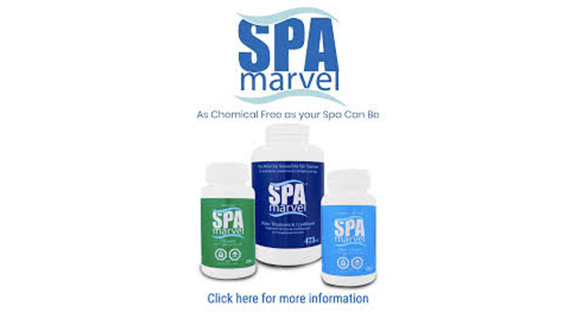 Spa Marvel offers an entirely natural solution to maintain your hot tub. Unlike traditional spa water care methods that rely on various chemicals, Spa Marvel can decrease and even eradicate the need for many of these chemicals. By using one full bottle of Spa Marvel Hot Tub Treatment & Conditioner, you can effortlessly treat a tub with a capacity of up to 500 gallons (2000 liters) and ensure that it remains in top condition for three months. For swim spas, it is recommended to use one bottle per month to keep it in the best shape.